To Begin With  reviews are IN!!!
Only a few days left to catch this incredible show. Get your tickets HERE
---
Be a Sponsor Today!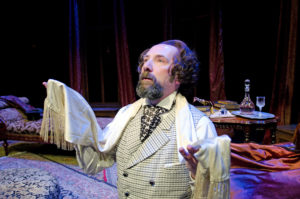 Want to support excellent, quality, professional theater that positively impacts audiences? Sponsorship is a great way for you or your organization to do that! Multiple sponsorship levels are available. All levels receive:
Recognition in a program insert for currently running show (spring 2017: To Begin With in Minneapolis, MN)
Recognition on The Daniel Group website (danielgroupentertainment.com) and the show website (tobeginwith.org)
Tickets for a performance (your choice of available dates: To Begin With in Minneapolis runs March 28 – April 15, 2017)
Additional benefits are listed with each level.
Please note: Sponsorships are not tax-deductible contributions. If you'd like to support quality theater with a tax-deductible donation, we recommend a gift to Reclaim Entertainment.
If you are interested in becoming a sponsor, please click HERE
---
Triple Espresso completes another funny holiday season…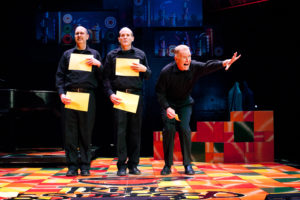 Triple Espresso kept fans warm with laughter for 7 weeks at the New Century Theatre in Minneapolis, and 8 weeks at the Temple Theater in Des Moines in the 2016-17 holiday season, plus January/February performances at Bucks County Playhouse in New Hope, PA. Plans to return to Minneapolis in the fall of 2017 are being discussed.
---
That Wonder Boy Minneapolis show postponed.
Stay tuned for information on future dates.

Author/actor Bob Stromberg has been compared to "a cross between Bob Newhart and Garrison Keillor" in this show that begins with a flying baby and soars on a creative flight of laughter, joy and wonder.
---
 To Begin With Ready for U.S. and U.K. Bookings
Returning to Minneapolis in the Spring

Gerald Charles Dickens as Charles Dickens in "To Begin With"
Photo by Paula Keller.
Minneapolis performances of To Begin With are scheduled for March 28 – April 15, 2017. Tickets are on sale now.
The World Premiere of To Begin With at the Music Box Theatre in Minnneapolis a couple of years ago was a success beyond our expectations. Gerald Charles Dickens rocked the role of his great-great grandfather. Jeffrey Hatcher's script was exquisite. Our amazing design team pulled off near-perfection once again. Audiences were thrilled and critics were delighted.
What's next? We're exploring a U.K. tour and limited West End run. We're also taking U.S. bookings for 2017-18.
---
Daniel Group Shop

Don't forget your souvenirs! Merchandise from Daniel Group shows is available at our online shop.
Check it out:  DANIEL GROUP SHOP