Overview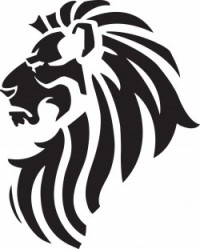 The Daniel Group, LLC's mission is to provide good, wholesome, top-quality, professional theater and other entertainment productions that positively impact audiences.
It's currently producing three unique theatrical properties, each one at a different stage of development:
To Begin With, a one-man play inspired by The Life of Our Lord, a little-known book by Charles Dickens, had its World Premiere in Minneapolis in 2015, a repeat engagement in 2017,  and is looking toward touring in the U.S. and U.K. and a limited West End run in London.
That Wonder Boy, a warm, funny one-man show by author/actor Bob Stromberg, has been produced in 5 cities, and won three top awards at the United Solo Theatre Festival in New York City (Best One-Man Show, Best Direction, and the United Solo and Backstage Audience Award).
 Triple Espresso—a highly caffeinated comedy has brought laughter to over 2 million people in 6 countries, and is still going strong. It has countless opportunities still ahead!
Our desire is that these, and other uplifting and enriching projects, will become available to an ever wider audience and be a bright light in the sometimes dark world of entertainment.
Why The Daniel Group? The Problem and the Solution
Much of today's entertainment is of little value. It's morally bankrupt, often politically motivated, and sometimes poor in quality. Meanwhile, good, high-quality, positive projects often fail to reach their audiences, due to inefficiency, lack of expertise or—most frequently—inadequate funding.
The Daniel Group identifies such projects and provides and manages the financial and human resources needed to make them competitive and profitable.
A Solid Foundation for Success
The Daniel Group is committed to building a strong, successful organization through the following:
Core Values
The Daniel Group strives to be like its Biblical namesake by conducting its business with Competence, Character, Humility, Leadership and Impact.
Structure
The Daniel Group has significant structural advantages with multiple properties & productions, efficient use of personnel and expertise of principals, which allow it to spread risk and lend expertise to several productions at once. The Daniel Group's key personnel are recognized theatre professionals with extensive producing experience across the nation and throughout the world.
Project Criteria
The Daniel Group makes a careful choice of intellectual properties. It then chooses a wise and prudent path for the development of each one. It only develops projects which have high artistic and technical quality, wholesome content, audience appeal and potential impact and profit potential.
Dennis Babcock, Founder and Executive Producer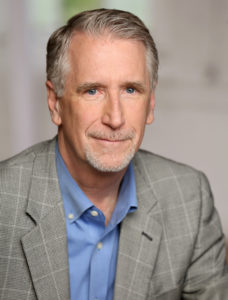 Dennis Babcock is a 40-year veteran of the theater industry. He began his professional career in 1973 as an actor at The Guthrie Theater, Minneapolis under the direction of Michael Langham. In 1978, as the Guthrie's Special Events Producer, he created the Live at the Guthrie series to bring a variety of theatrical and musical artists to the Twin Cities. These included such celebrities as Princess Grace of Monaco, Henry Fonda, James Whitmore, Joel Grey, Robin Williams, Julie Harris, Hume Cronyn, Jessica Tandy, Neil Sedaka, Melissa Manchester and Sir Cliff Richard.
Dennis was the Managing Director of the Pittsburgh Public Theater from 1982-1984 and returned to the Guthrie Theater to serve as General Manager from 1984-1986. In 1986 he formed PalmTree Productions, Inc. which produced such acclaimed shows as Vincent, with Leonard Nimoy, Grandma Moses — An American Primitive, with Cloris Leachman, and he collaborated with John Astin in the creation and original production of Once Upon A Midnight.
Since 1996, Dennis has produced Triple Espresso in 50 plus cities in the United States and six foreign countries and has overseen the translation and production of the show in German and Flemish. For five years, Dennis served as President, CEO, and Chairman of the Board of Christmas Carol, Inc., which produced Charles Dickens' A Christmas Carol in theaters across America, with stars such as Wilford Brimley and John Astin in the role of Ebenezer Scrooge.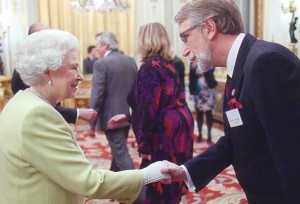 In 2012, as part of the Dickens Bicentenary, he was invited to Buckingham Palace to meet Her Majesty the Queen of England and the Duke of Edinburgh.
Dennis is an avid runner and has completed 28 marathons which includes six of the seven continents. After completing an Australian marathon, he will become a member of the "Seven Continents Club." He served for six years on the Board of Directors of the Medtronic Twin Cities Marathon. For seven years he served as Chairman of the Board of Media Fellowship International, Inc., a Christian ministry that serves professionals in the media and entertainment industries. He lives in Minneapolis with his amazing wife, Anne, and is a devoted parent to his children and stepchildren, as well as growing numbers of grandchildren.